Herbal Billy Native Mint Tea
FIND THIS ITEM AT YOUR NEAREST STORE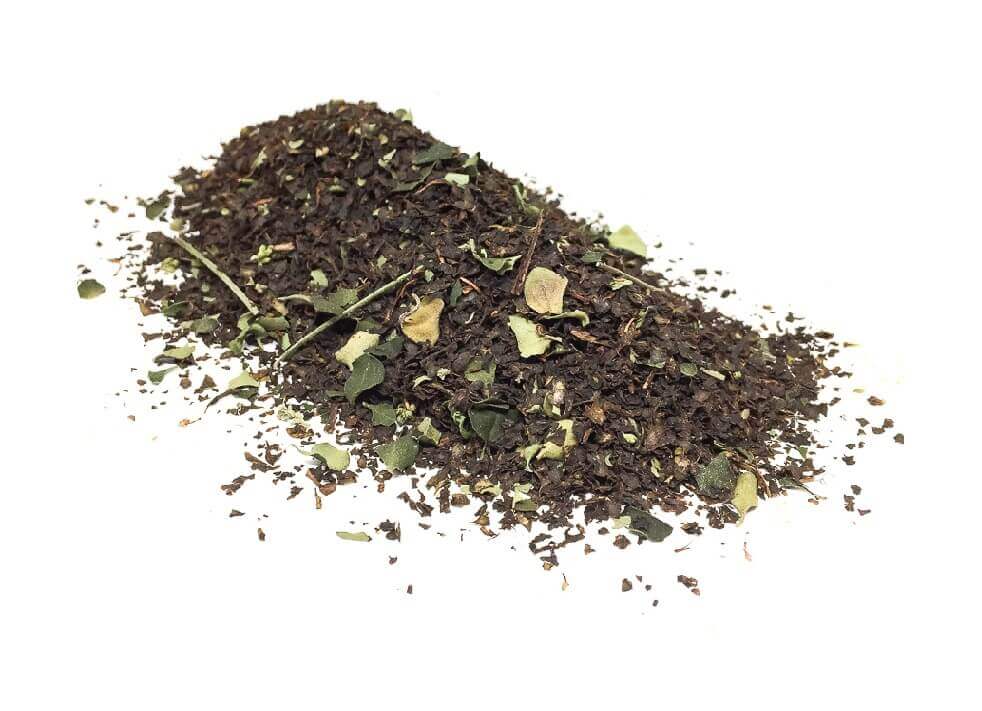 Herbal Billy Native Mint Tea
FIND THIS ITEM AT YOUR NEAREST STORE
Herbal Billy Native Mint Tea is a wonderful blend of traditional full bodied black tea with refreshing, aromatic Native Mint. The loose leaf Australian Black Tea in this mix is grown and processed in Far North Queensland without the use of pesticides; containing no added fillers or bulking agents. The Native Mint in this blend is wild-harvested in Victoria and has a strong minty flavour and fragrance. Wild Mint is a Bushfood that grows in most regions of Australia. Its many varieties have been used for thousands of years by Indigenous Australians as a food source and as an insect repellent and medicinal plant. Deliciously refreshing, enjoy Herbal Billy Native Mint Tea as a hot or cold beverage; or in the kitchen as a unique flavour boost to sweet and savoury recipes.
---
How to Use:
Pop the billy on the camp fire, or brew a pot of this vibrant Herbal Billy Native Mint Tea and enjoy with a spoonful of honey or coconut nectar, or with milk to taste. Use it as a base to create your own delicious blend, try lemongrass or Bushfood favourite, Lemon Myrtle.
Make a refreshing Summertime iced tea with chilled Herbal Billy Native Mint Tea and lots of sliced lemon & lime, or squeeze in pearls of fresh finger lime. Irresistible! For an extra treat, add fresh strawberries or slices of luscious summer peaches.
Infused Herbal Billy Native Mint Tea is an exciting addition to homemade ice-cream, gelato and puddings; or can add a subtle layer of flavour when smoking or baking fish and meats.
Ingredients:
Pesticide-free Australian Black Tea, Native Mint.
Preservative-Free, Non-GMO, No Added Sugar.
Allergens:
This product contains Caffeine. This product may contain traces of other Allergens.
Storage:
Store in an airtight container in a cool, dry place, away from direct sunlight.
Shelf Life:
6 months when stored as above.
Part of the proceeds of this Bush Tucker range product are proudly donated to the Watarrka Foundation: supporting the education of aboriginal children in outback central Australia.
Please contact your local store to check availability.  Not available in all stores.  Images for illustrative purposes only.
Product: #13469