Baby Bar
FIND THIS ITEM AT YOUR NEAREST STORE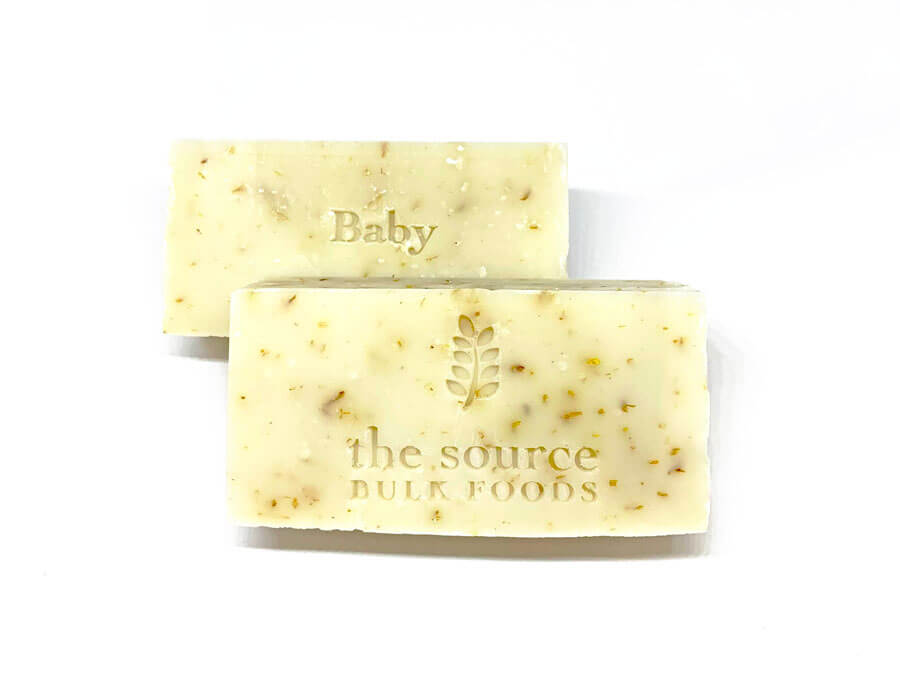 Baby Bar
FIND THIS ITEM AT YOUR NEAREST STORE
This natural baby bar is perfect for sensitive skin and is free from any synthetic colours, fragrances or preservatives. It is mild and unscented (even free from essential oils). It is hand-made in Australia using cold-pressed methods and all natural ingredients.
And it is completely packaging free! No wrappers to dispose of – so 'zero-waste'.
Each bar weighs approx. 80 g, but as it is hand-cut the shape and appearance may differ.
---
Product Benefits:
This baby bar is completely free of palm oil, animal products, preservatives and artificial additives. It contains no SLS and has no artificial fragrances or dyes – perfect for babies as well as people who are sensitive to harsh chemicals that are often found in soaps. It is also animal-cruelty free and is suitable for vegans.
This soap uses Australian extra virgin olive oil and cold-pressed coconut oil. It is infused with gentle calendula and chamomile. Calendula has long been revered for its calming, nourishing and skin healing properties, while chamomile is anti-inflammatory and helps to soothe and protect dry, sensitive or itchy skin.
Not just great for babies and anyone requiring a gentle soap –  but wonderful for 'zero waste' living too!
How to Use:
It is recommended that only pure water is used on babies when they are very young so their skin microbiome can flourish. But when you want to switch to a cleansing product, this one is a perfect start.
It is recommended to patch test on a small part of skin before using and, as with all products, take care not to place near the eyes.
Make a small amount of lather in hands or on a soft washcloth and gently wash, rinsing well afterwards.
For a longer-lasting bar, please store in a dry, well-drained position in between uses and away from direct streams of running water.
Ingredients:
Australian Extra Virgin Olive Oil, Cold Pressed Coconut Oil, Water, Lye, Solar Infused Calendula & Chamomile Oil, Calendula Petals.
Please contact your local store to check availability.  Not available in all stores.  Images for illustrative purposes only.
Product: #52593